What NOLF Does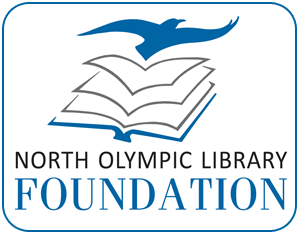 What NOLF Funds
While the North Olympic Library System (NOLS) provides funding for basic library services and programs, the North Olympic Library Foundation seeks to fund additional resources, programs and services that will take our library system to a new level of excellence.

The Foundation is currently supporting NOLS' "Libraries on the Move" initiative - an ongoing series of projects enhancing NOLS ability to deliver library services when and where they are needed. Projects include:
NOLS Info to Go (mobile computer lab)
Library in a Box (grab and go mobile libraries used for outreach service at community events)
Library on a Bike (bringing books to community events)
Imagination Library (a book per month for each child in Clallam County under the age of 5)
Sequim Library Expansion and Renovation (renovation and expansion of the Sequim Branch Library)

Think about how much the Library means to you. Donate now to help keep our libraries strong.