Art Seats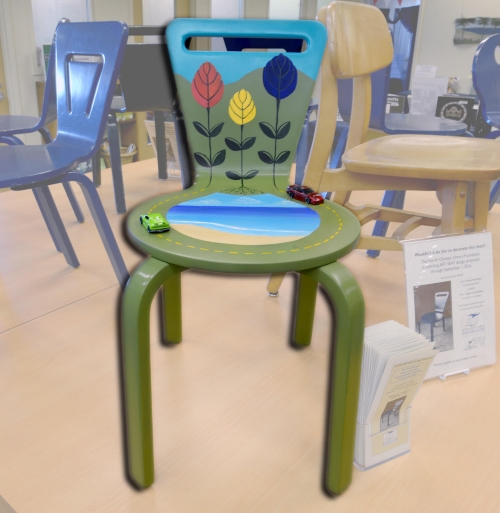 About the ART SEAT Project
Twenty sturdy children's chairs, no longer needed by the library, await transformation to exciting new looks— and ultimately, new homes!
Artists are invited to submit design proposals to re-decorate one or more of these little chairs to meet their artistic vision.
Re-decorated ART SEATS will be displayed around the North Olympic Library System prior to auction.
ART SEATS will be auctioned during a fun, family friendly, library event in July, 2018.
Proceeds will benefit NOLS' Libraries on the Move project.
PROJECT GUIDELINES:
Samples of blank-canvas wooden chairs can be viewed at any NOLS library.
All artistic mediums will be considered.
Finished chairs must retain their usability as seating.
Minor alterations, such as holes, plugs and extensions are allowed. (Please describe in proposal.)
Artists may request more than one chair, if their concept envisions a set of two or more that "go together."
Artists will be notified promptly if their proposal has been accepted.*
Upon acceptance, artists are responsible for:
Picking up their chair(s) at the Port Angeles Main Library.*
Cleaning and embellishing with art as described in the proposal.
Returning the finished chair(s) to the Port Angeles Main Library*.

*Pickup/return of chairs to other NOLS branches available by special arrangement.
Questions? Like to make a proposal? Tap Here and Contact Nina Pitts